Quis ut Deus
Who's like God
Website dedicated to Saint Michael the Archangel
and His the devotees.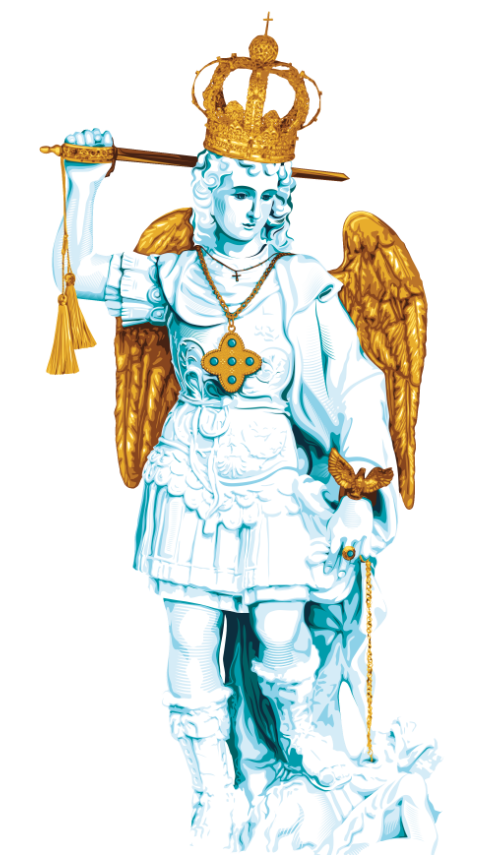 Prayer to Saint Michael the Archangel
Saint Michael the Archangel,
defend us in battle;
be our safeguard against
the wickedness and snares of the devil.
May God rebuke him, we humbly pray:
and you, O prince of the heavenly host,
by the power of God,
cast down to hell Satan and the other evil spirits,
who prowl through the world for the ruin of souls.
Amen.
Saint Michael the Archangel
The name Michael means "Who is like to God?" (Mi-cha-el, lat. Quis ut Deus). In the battle fought in heaven against Satan and his followers, St. Michael lead the army of angels against the rebellion, casting evil spirits down to hell. Rv 12:7-12
Holy Scripture describes St. Michael as "one of the chief princes, and defender of God's people" Dn 10:12-21; 12:1 and leader of the forces of heaven in their triumph over the powers of hell. He has been especially honoured and invoked as patron and protector by the Church from the time of the Apostles.
Although he is always called "the Archangel," the Greek Fathers and many others place him over all the angels – as Prince of the Seraphim. St. Michael is the patron of paratroopers and police.
Novena to Saint Michael the Archangel
Jesus saw Nathanael coming to him, and said about him, "Behold, an Israelite indeed, in whom is no deceit!"Nathanael said to him, "How do you know
Read More »
Invite him into your life
Prayers to St Michael the Archangel
 When we have a good  friend, we do not hesitate to ask him for help, when we are in need.
Do not delay! 
Invoke the intercession of The choirs of Angels
A Chaplet is a form of Christian prayer which uses prayer beads.
Look for the protection of St. Michael
Used especially before the Feast of St. Michael the Archangel (September 29th)
A novena is an ancient tradition of devotional praying consisting of prayers repeated for nine successive days or weeks.
Ask St. Michael to help you to choose God
Litany is a form of prayer used in services and processions, consisting of a number of petitions.
Offer yourself to
the care of St. Michael
"I am under Your special protection, so please, assist me throughout my life"
– Morning exorcism
– Act of consecration
– Blessing of a home
The scapular is an external sign of having chosen Saint Michael the Archangel as our particular protector in the fight against sin and temptation.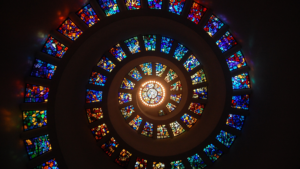 Sunday reflection
The fundamental theorem of Christianity is that God is love. In Judaism and Islam one would say: "God loves. God loves the world and everyone.
Read More »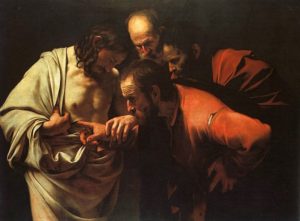 Blog
Although the doors were shut, Jesus came and stood among them and said, "Peace be with you." John 20:26 Although the doors need to be
Read More »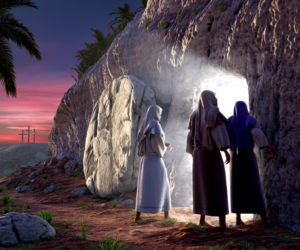 Sunday reflection
John 20.1-9 What the Easter sermon should be about? Most with no doubt will answer that about the resurrection of Jesus. However, many will be
Read More »
St. Michael's Shrine in Gargano, Italy